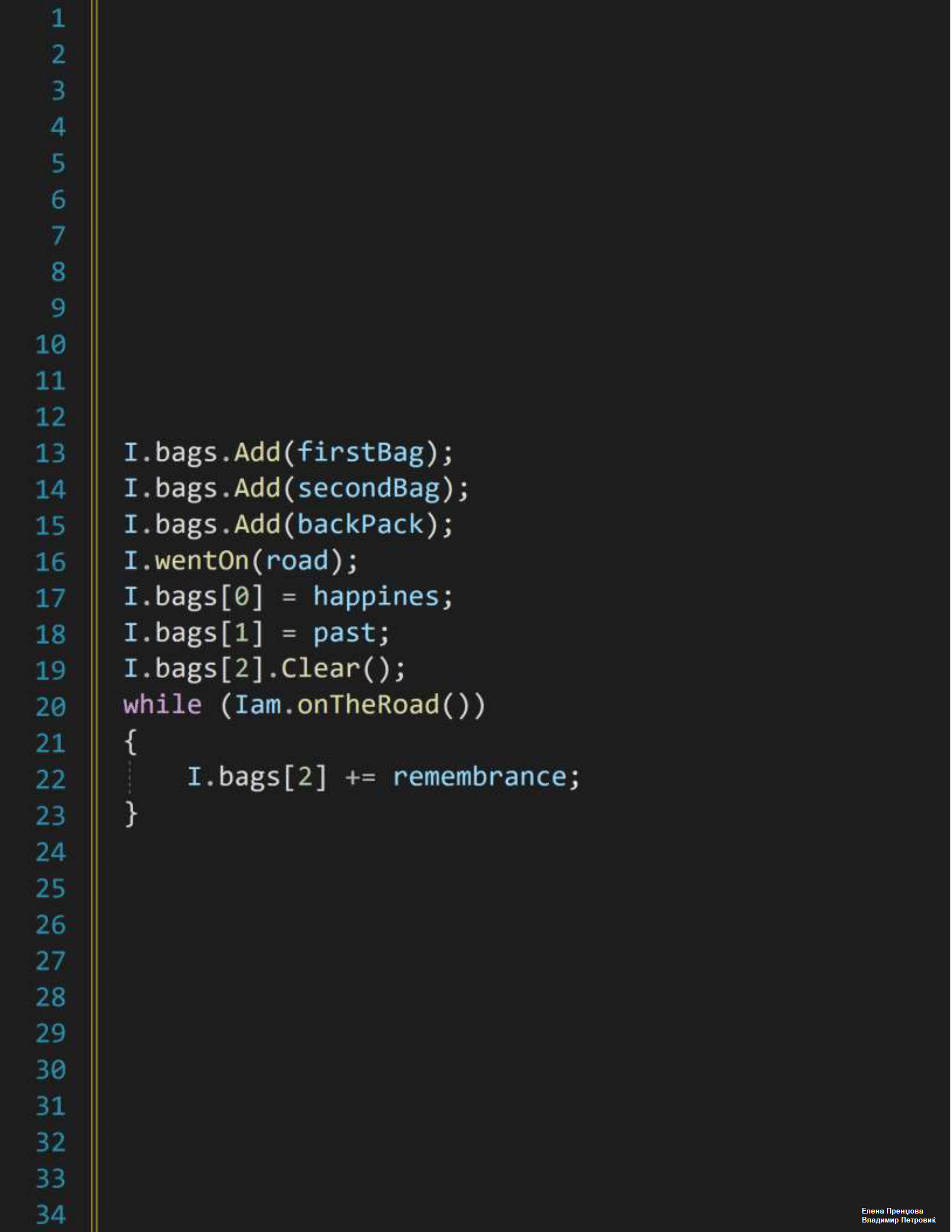 "КОДИРАНА ПОЕЗИЈА – ВИЗУЕЛНАТА ПОЕЗИЈА НА ИДНИНАТА" од Елена Пренџова
402
402 people viewed this event.
"КОДИРАНА ПОЕЗИЈА – ВИЗУЕЛНАТА ПОЕЗИЈА НА ИДНИНАТА" e
интердисциплинарен проект кој вмрежува повеќе уметнички дисциплини, но ја вмрежува и уметноста како дисциплина со научната дисциплина информатички науки, конкретно со програмирањето, a претставува и мултимедијален проект кој ги обединува уметноста на зборот – поезијата, визуелната уметност – сликарството и анимацијата, модниот дизајн, аудио-дизајнот и видео-дизајнот.
• Промоција на збирката избор поетски минијатури "Холограм од спомени" од Елена Пренџова – промотор: Санде Стојчевски
• Изложба на визуелна и кодирана поезија – авторка на песните: Елена
Пренџова, автор(к)и на кодираните песни: Елена Пренџова и Владимир
Петровиќ (Србија)
• Изложба на уметничко дело – уметница: Јана Манева-Чупоска
• Модна ревија – модна дизајнерка: Јана Манева-Чупоска, моделарка: Гордана
Божиновска, изработка на плетките на модните детали: Марика Велкова
• Видео-арт – видео-анимација: Вероника Камчевска, аудио-дизајн: Горан Москов
---
"CODE POETRY – VISUAL POETRY OF THE FUTURE " by Elena Prendžova
June 24 (Saturday) at 8:00 p.m
CODE POETRY – VISUAL POETRY OF THE FUTURE is an interdisciplinary project that bridges several artistic disciplines and also networks the discipline of art with the discipline of science, i.e., information sciences, specifically with programming. Moreover, it is a multimedia project that joins together the art of words and language, i.e., poetry, visual art, i.e., painting and animation, fashion design, audio design, and video design.
• Book launch of the collection of poetic miniatures selection Холограм од спомени (Hologram of
Memories) by Elena Prendžova – promoter: Sande Stojčevski
• Exhibition of visual and code poetry – author of the poems: Elena Prendžova, authors of the code
poems: Elena Prendžova and Vladimir Petrović (Serbia)
• Exhibition of a painting – visual artist: Jana Maneva-Čuposka
• Fashion show – fashion designer: Jana Maneva-Čuposka, pattern maker: Gordana Božinovska,
knitting: Marika Velkova
• Video art – video animation: Veronika Kamčevska, audio design: Goran Moskov
——————
Elena Prendžova (1985, Skopje) is a poet, slam poet, and translator. She graduated from the Faculty of Philology in Skopje. She has been present on the literary scene for a decade, as the author of 9 poetry collections, 4 of which were awarded national prizes, and 1 co-authored bilingual collection, translated and published in Serbian. She is also the editor of the Anthology of Young Macedonian Avant-Garde Poetry (Антологија на младата македонска авангардна поезија) (2012). Her poems have been published in several Macedonian and international anthologies and several languages. She has
participated in many international poetry festivals in the country and the region, including the multiple participation of Mlada Struga at the Struga Poetry Evenings. In September 2022, she received the READ writer's residency scholarship in Belgrade, Serbia. In 2021, she was on a performing arts residency in Tartu, Estonia, and Maribor, Slovenia, funded by the i-Portunus mobility scheme and Creative Europe program. In May 2015, she received a literary residency in Tirana, Albania, financed by the Ministry of Culture in Albania, Poeteka Albania, and the Traduki network. She has been an active member of the Macedonian Writers' Association since 2012. For the last few years, she has organized slam poetry competitions in cities across Macedonia.